Discover more from The Post-Evangelical Post
Home of the Exvangelical podcast & a newsletter about belief, tech, & society—with a focus on US white evangelicalism.
Over 2,000 subscribers
(Non-coronavirus related) recommended reading during social distancing.
In case you need to focus on something else for a while.
This week's Monday post is being made available to all subscribers, paid and free.
As we all begin the process of acclimating to social distancing, I am not sure how to feel about things from moment to moment. I asked this question on Twitter over the weekend:
I am not sure if there's a right answer to this question, and I think it will vary from person to person. But as for me, I do find some solace in the rhythm of things like publishing this newsletter.
It's foolish and impossible to ignore that coronavirus is occupying our minds. It's affected every aspect of society, and exposing all the fissures and cracks in our economic and cultural bedrock. We were not prepared for this, but it is here now, and it is revealing all the things that have been neglected or dismissed by our leadership here in the United States and elsewhere. The people and positions that our culture has devalued (retail workers, gig economy workers, service industry workers) are proving to be what they have always been: essential and invaluable positions we all depend on.
Ugh. I could go on. But let's get on with things. Here are some books (some about white evangelicalism or Christian nationalism, some not) and other things that may help you pass the time.
You can click on the images to find links to Amazon. These are affiliate links; I may receive a small commission for linking to them here.
Books to read on white evangelicalism and Christian nationalism
Katherine Stewart's The Power Worshippers was just released (and was featured in a prior edition of PEP) and is an in-depth look at Christian nationalism in the United States.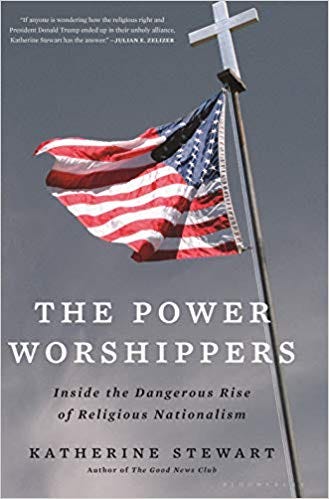 Andrew Whitehead & Samuel Perry have also recently published Taking America Back for God: Christian Nationalism in the United States.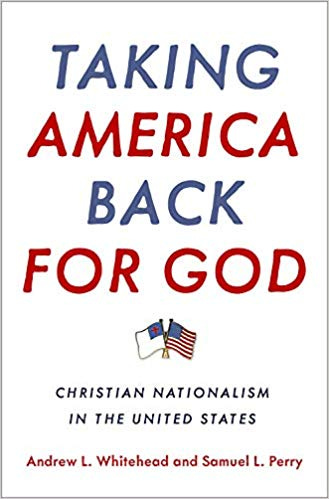 Chrissy Stroop and Lauren O'Neal co-edited the book Empty The Pews: Stories of Leaving the Church. They appeared on Exvangelical recently.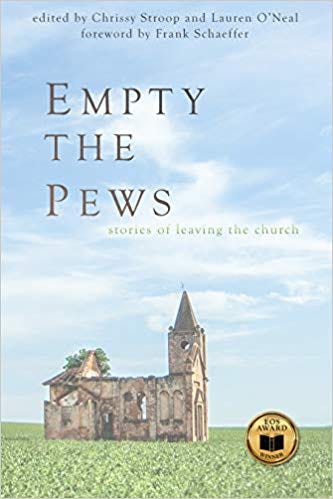 There are other books on the horizon that will be coming out on this topic later this year. I hope to feature them as well.
Escapism and coping through fiction
As the threat of coronavirus became more apparent and governments began taking more drastic measures, I started to find solace in the book Seveneves by Neal Stephenson. After the moon mysteriously explodes, the peoples of Earth must work together to save a remnant of humanity.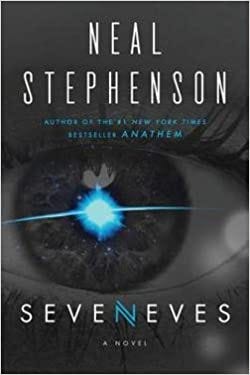 One of my favorite runs of comics in the past 10 years has been Jason Aaron's Thor. It is a massive epic, and the first arc features a villain called Gorr the God-Butcher, who is motivated to take out deities after he was forsaken by his own. And that's just the beginning. This story ultimately leads to Thor becoming unworthy, and the storyline that will be adapted for next year's Thor: Love and Thunder, where Jane Foster becomes The Mighty Thor.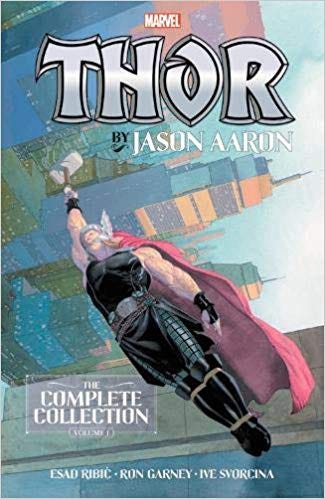 Finally, I highly recommend the HBO limited series Years and Years. It tells the story of a British family as they adapt to multiple ongoing crises: climate change, financial collapse, technological disruption, rising populist fascism, and immigration policy. The story takes place over at least a decade and is at turns beautiful and heart-breaking. Theres' a lot of catharsis and hope to be found here.
Chill music to try and chill out
I really like this playlist. "Bedroom pop" refers to "a musical genre or aesthetic in which bands record at home, rather than at traditional recording spaces," by the way.
They Might Be Giants have great albums for kids:
And this album is just great:
Hang in there, everyone. Be responsible. Be safe.